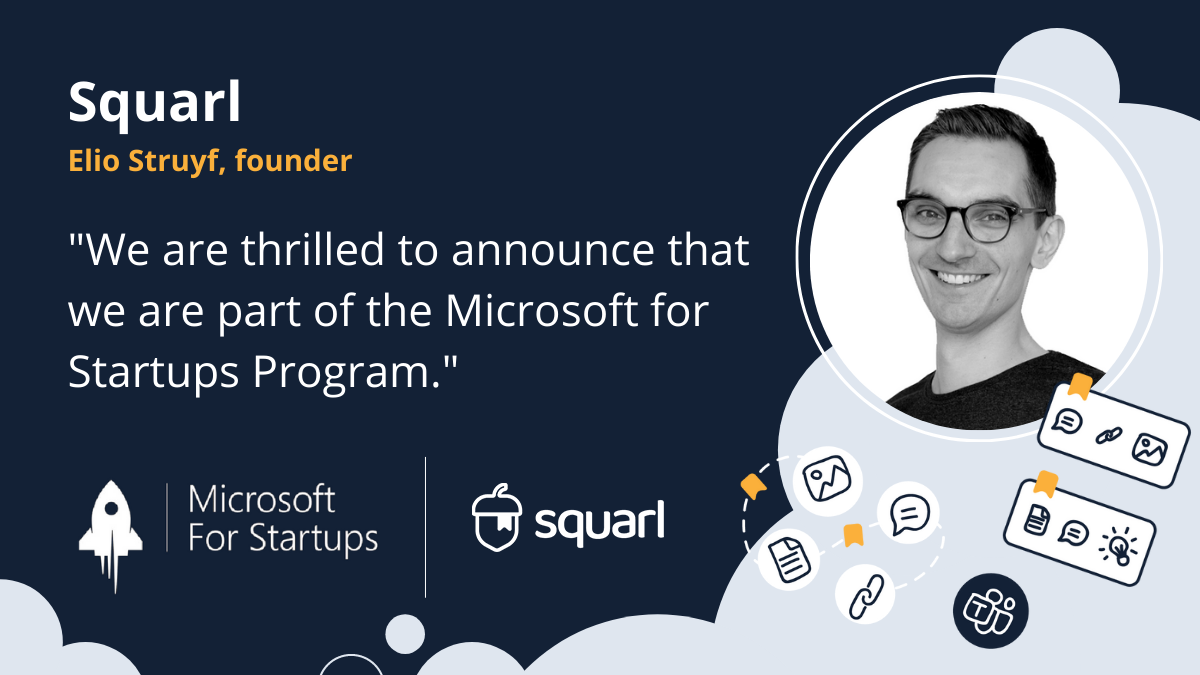 A couple of weeks ago, we were able to pitch and show Squarl Solutions to Microsoft for Startups. Last week, Squarl Solutions got accepted as a member of the Microsoft for Startups program. For Squarl Solutions, this is a significant milestone, and we are honored to receive this stamp of approval from Microsoft. It shows that Squarl Collections has a lot of value to bring inside the Microsoft ecosystem.
As a member of the startup program, it allows Squarl Collections to accelerate the development and marketization through the Microsoft marketplace and mentorships.
We are looking forward to working together with Microsoft and taking Squarl Collections to the next level.
What is the Microsoft for Startups program?
Microsoft for Startups is a free, global program dedicated to helping B2B startups scale their companies. Find out more at Microsoft for Startups.