Squarl Collections is a powerful yet easy-to-use Microsoft 365 tool to support you and your team.
This tool is the only one you need to use to organize, find your content, and keep you focused on what matters.
Collections allow you to group related content into logical units. We allow you to store any type of content, from bookmarks to conversations, to notes to photos.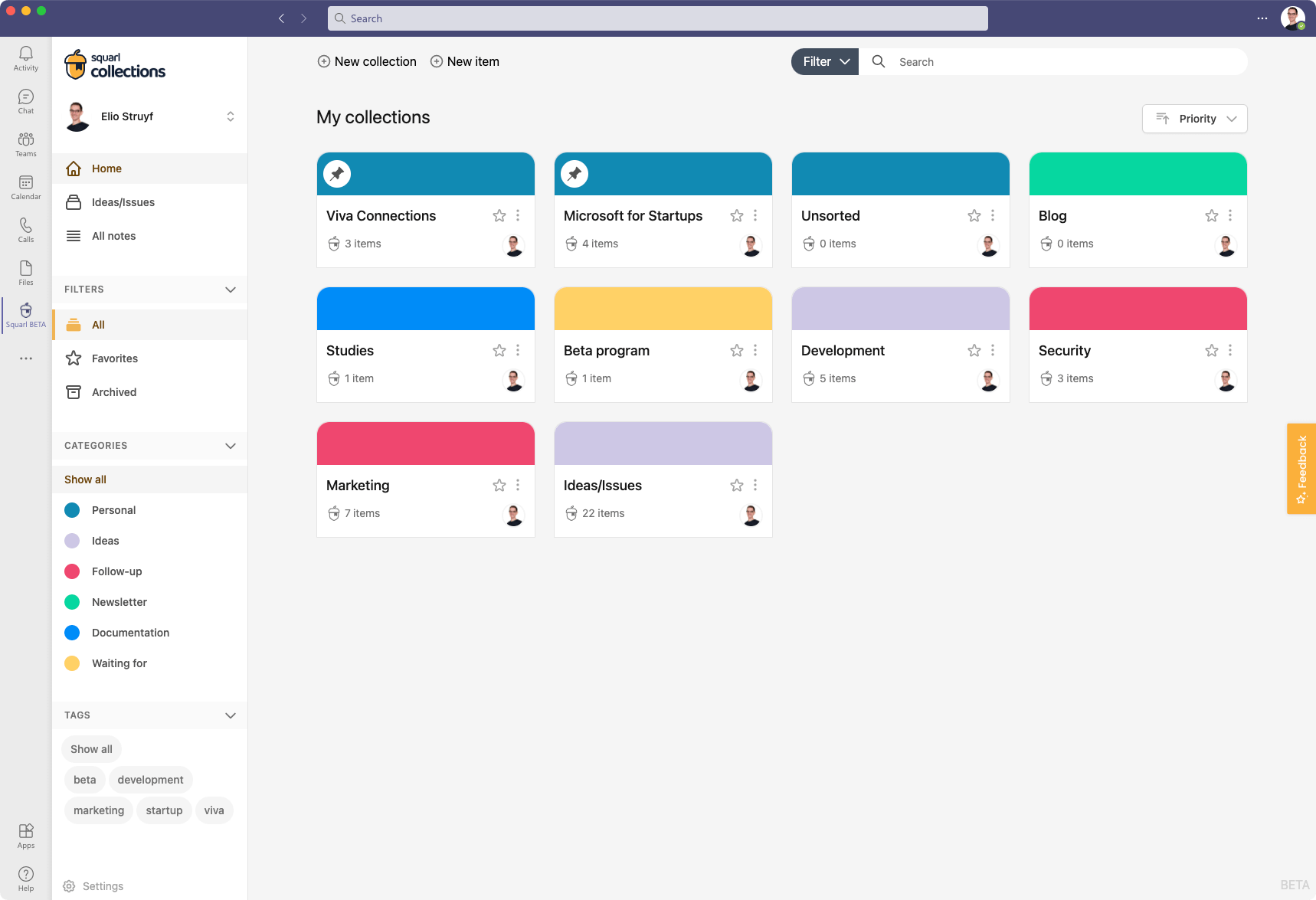 The content you store in a collection is not just a link. Squarl Collections provides you with the context of the item you stored in the collection. This item context allows you to focus on the task you were performing without switching to another application.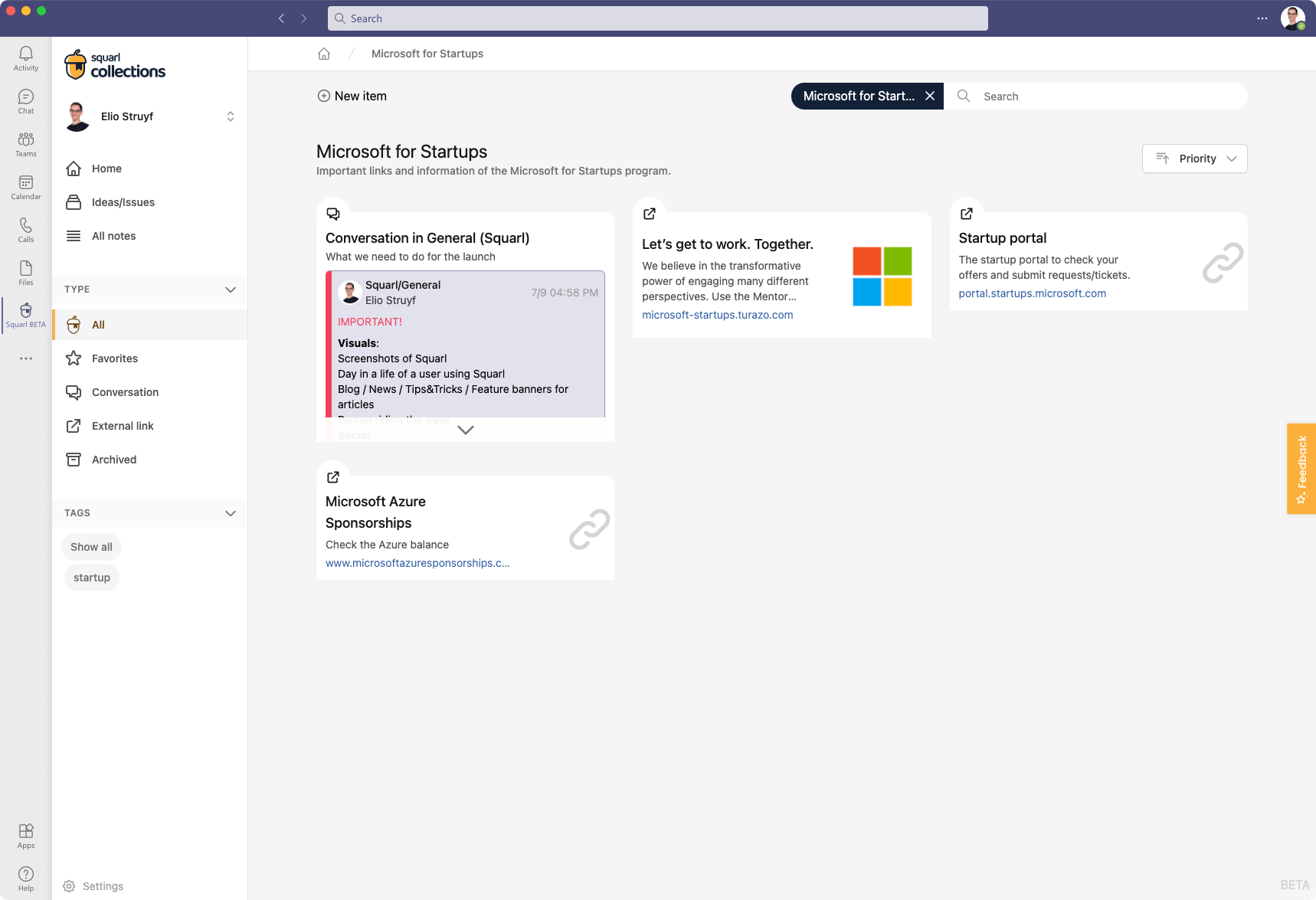 No more endless searching. We bring you the power of search to your dashboard. Search through all your collections, and even through the content, you store in them. You can filter content by collection, type of content, tags, and more.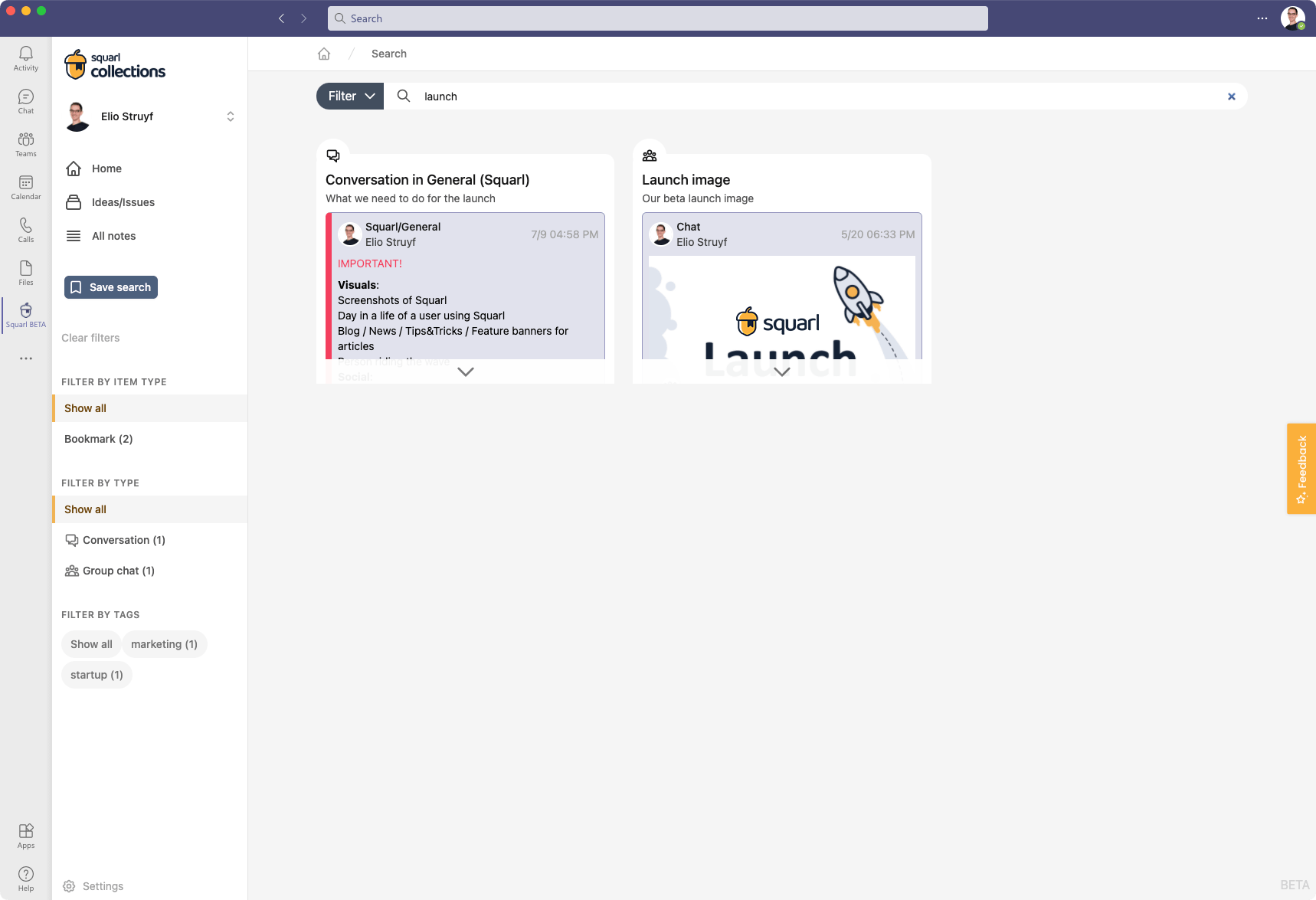 We do not want you to keep on doing the same tasks over and over again. Squarl Collections helps you to focus on what you care about. That is why we allow you to create your own dashboard from our search experience. Simply save a search, like items to follow up with, and it will appear in your dashboard.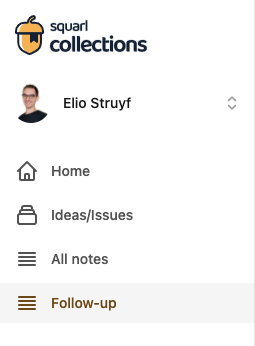 Throughout the day, we are using many different applications. With Squarl Collections, we wants to be as close as possible to the tool you are using. That is why Squarl Collections is available as a web app, browser extension, and as an app in Microsoft Teams. Being as close as possible to the tool you are using is essential not to lose focus on the task you are performing. When you have multiple instances open, it will automatically synchronise the changes to the other instances.