It is great to see that our beta testers started to use Squarl Collections! We thereby hope that soon we can launch it to a broader audience, but before that happens, we will try to make Squarl Collections even more helpful.
Over the weekend, we have been implementing a couple of fixes and enhancements.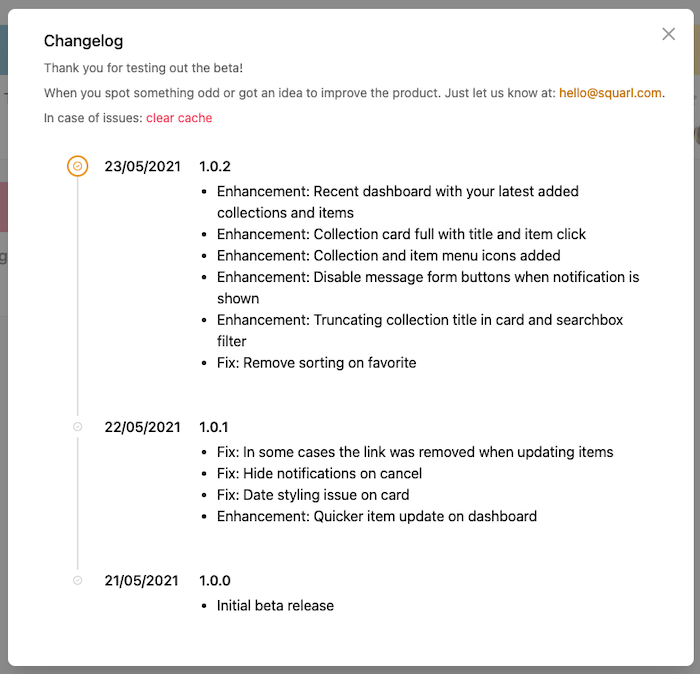 One of the major ones is the new recent collections and bookmarks dashboard. With this dashboard, you can quickly check the last collections and bookmarks you added/updated.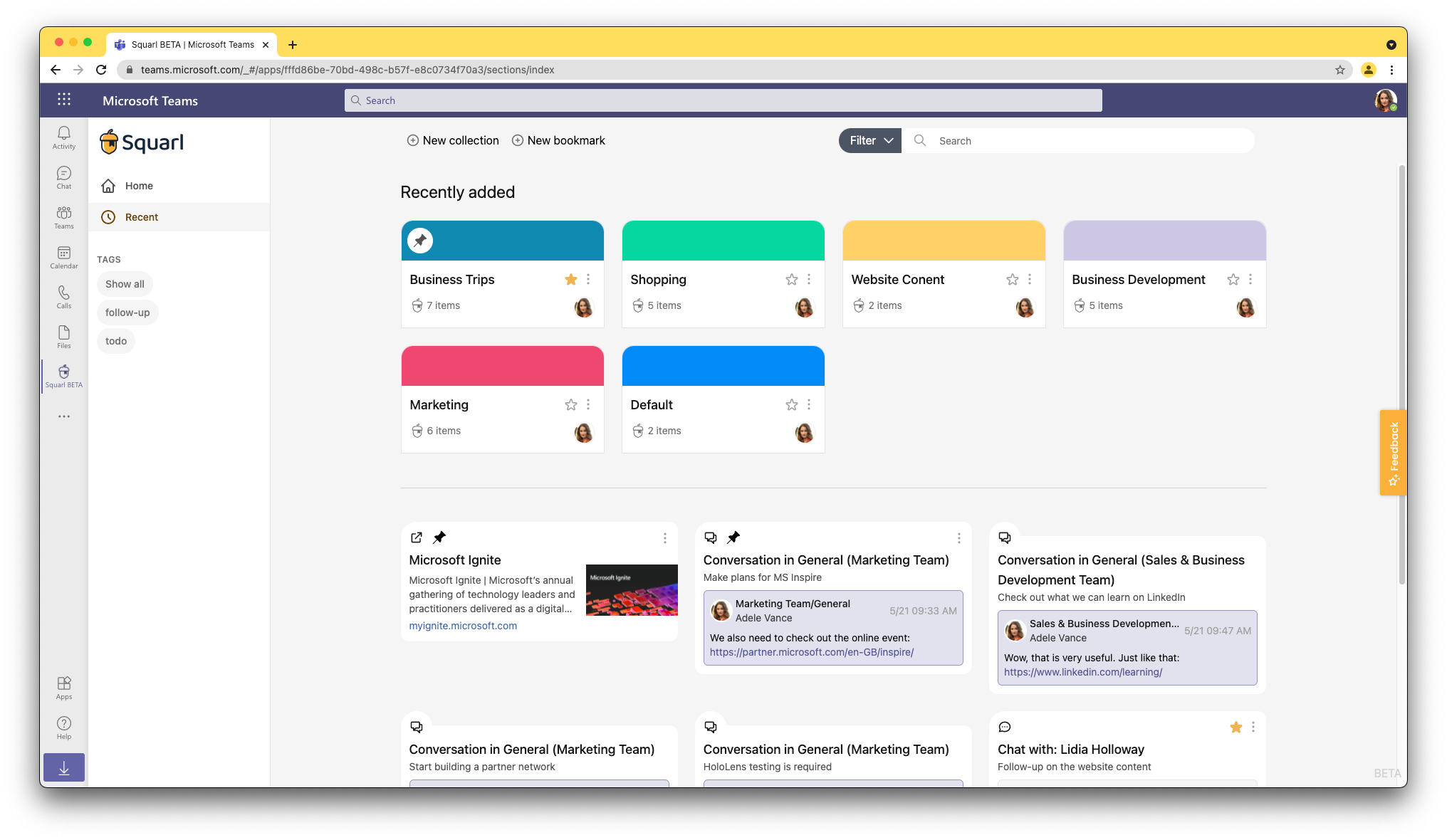 We hope that you will like this new feature.